The teenage years are a time of growth and change, and at SoCO Smiles Orthodontics, we love to be a part of transformations that boost teens' confidence and make them proud to show off their dream smiles. Invisalign is a unique treatment that allows teens to benefit from an almost completely invisible treatment while huge strides are made in their smile progress. Every teen wants a little more freedom, and these removable aligners give them control over their treatment and ensure they can still eat their favorite foods and smile for prom pictures without worrying about metal wires.
How Often Should I Wear My Aligners?
If you want a smile you're proud to see in the mirror; you need to make sure that you keep your Invisalign aligners in for at least 20 to 22 hours. Your teeth need consistent pressure while in treatment, or they could shift back into their previous positions, and your progress will be slowed.
This time range still gives you a few hours to eat, drink, brush your teeth, or whatever else you want to do. Wearing Invisalign is an investment of your time, so make sure you honor your investment and protect your progress by wearing them for most of the day.
Is There Anything That I Cannot Eat While Using Invisalign?
Nope! We completely understand that it can be difficult to give up your treats and snacks for any period of time, and one of the benefits of Invisalign is that you can eat whatever you like. All you need to do is remove your aligners before you eat and then enjoy. In other treatments, there is concern about damaging the appliance by pulling wires or breaking brackets with hard or chewy foods, but these aligners are easily removable and even easier to put back in.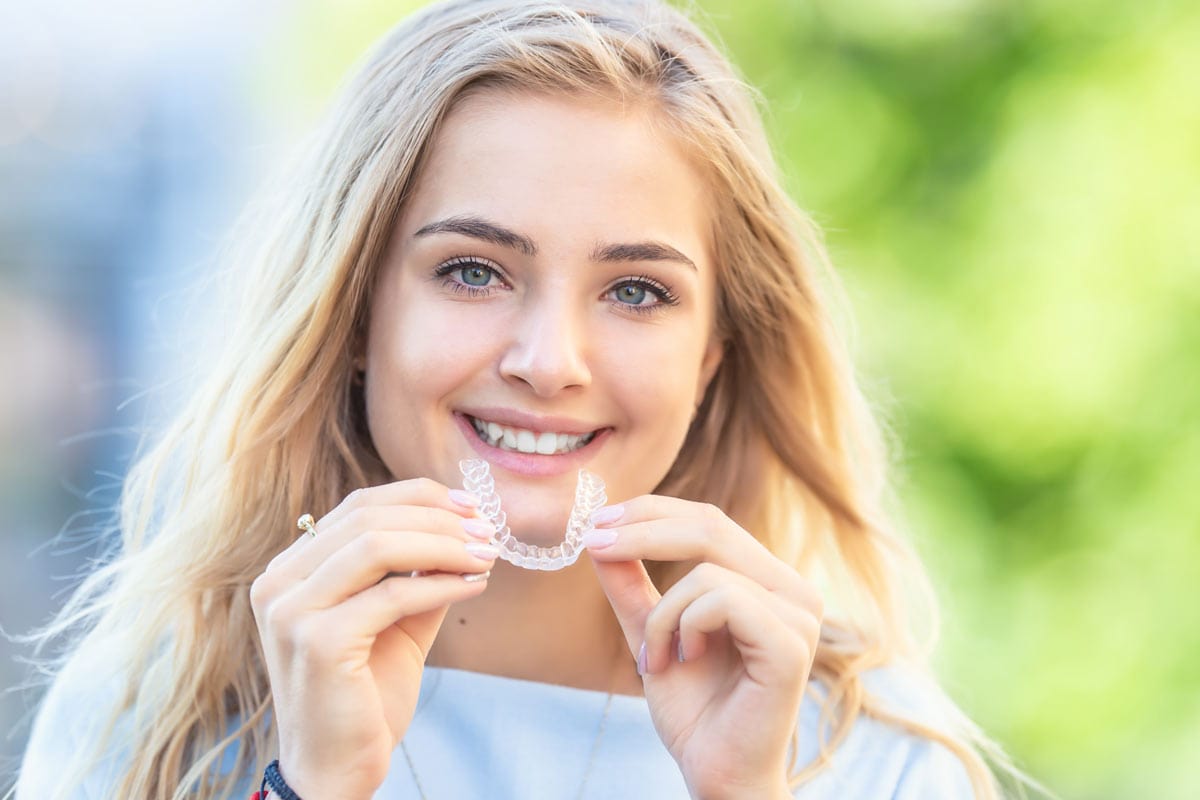 How Long Does Invisalign Take?
Every patient has a unique set of orthodontic goals and problem areas that need to be addressed through treatment. This means that the timeline on every series of aligners looks a little different. We build you a custom treatment that is made to meet your needs and craft a smile you love. If you want to figure a realistic timeline for your personalized Invisalign experience, come in for a complimentary consultation, and one of our qualified doctors will talk you through the process.
While each patient is different, we typically see patients finish their Invisalign treatment within one to two years. This range is very similar to braces treatment and just as reliable as the more traditional treatments.
How Does Invisalign Teen Work?
There's no one like your teen, and even the aligners are designed specifically for the needs of a growing mouth. Invisalign Teen is a series of clear aligners that your teen can easily remove and put back in because of its revolutionary thermoplastic called SmartTrack®. This material also makes the appliance extremely comfortable so that patients often forget they are even wearing the aligners. We will outfit your teen with an initial set of Invisalign that fits snugly over their teeth based on a 3D image of their mouths we use to print the aligners.
After their first set, they will receive a new set of aligners every two weeks that shifts their teeth little by little until they reach the desired results. Through cutting-edge technology, we are able to show them a projected image of what their new smile will look like before they even begin treatment. This helps them visualize the goal they are working toward as they diligently wear their aligners.
Invisalign Teen is unique in the way that they feature compliance indicators. Compliance indicators are small marks printed toward the back of the appliance. As your teen wears them consistently, these marks will fade. If they get to the end of the two weeks and the indicators are still visible, this will let them, and you know they need to remember to wear them for at least 20 to 22 hours a day for beautiful results.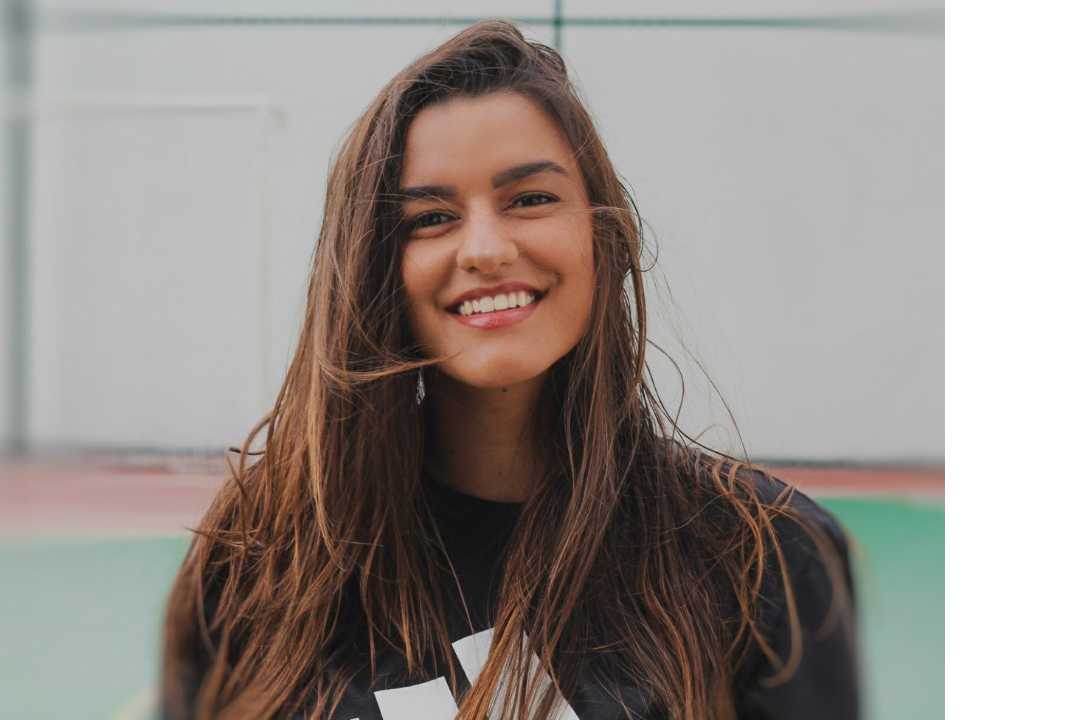 What If My Teen Loses an Aligner?
While losing an aligner is never fun, we understand that things happen, and your teen may lose track of their Invisalign at their practice or after eating at their best friend's house. We are here to help and can even print aligners at our office so they don't spend a long period of time out of treatment.
The most important thing to remember is that you have to let us know right away. We are your partners every step of the way of treatment, and we need to be able to replace their aligners quickly, so their progress isn't threatened. If they are close to the end of their two weeks, we may decide that they can wait for their next set of aligners, and it won't slow their timeline.
Are There Any Food Restrictions?
None at all! Your teen can keep eating popcorn and chewing gum without concern about poking wires and brackets. All they have to do is remove their aligners before eating and putting them back in directly after.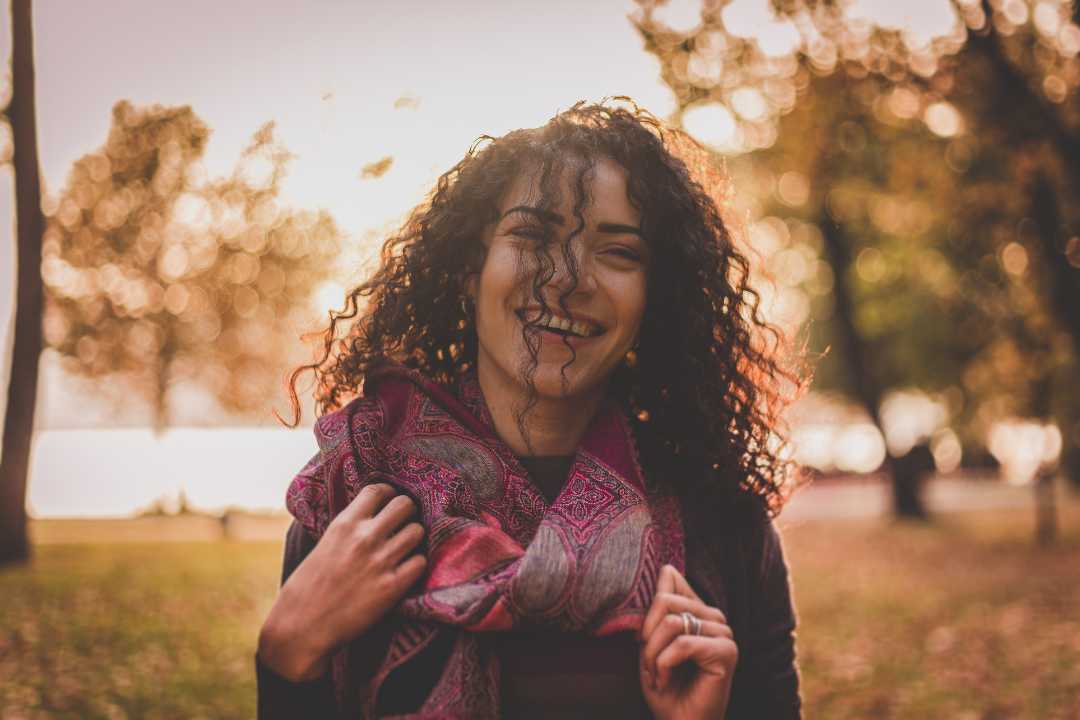 How Much Is Invisalign for Teens?
The cost of Invisalign varies from patient to patient, depending on their needs and their projected timeline. However, we work to make quality treatment affordable to all of Southern Colorado, so we partner with many insurance providers to help cover costs. If there is a portion of the treatment not taken care of through insurance, we also offer flexible financing plans that we designed with your budget in mind.